TOKYO (Reuters) - Sony Corp's (6758.T) PlayStation 3 outsold Nintendo Co Ltd's (7974.OS) Wii game console in Japan in November for the first time, raising the prospect that Sony might regain its dominance in the global videogame market.
DUBLIN, Ireland - Irish police were hunting for a beer bandit who stole 450 full kegs from the Guinness brewery — the largest heist ever at Ireland's largest brewer.
Naomi Klein: Far from saving us from catastrophe, the market is developing fortresses to shield the haves from the victims of the future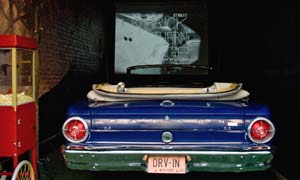 Think you've seen it all before in the Big Apple? Step away from the Big Name stores and rediscover a city full of one-off surprises, says David Vincent
In the last of our exclusive recipes, Martin Dewey explains how you can recreate Christmas in pastry
addenda <== thanks to Comrade (Lord) Bosham
Subject: Top 10 Beards of the Year
Date: Nov 30, 2007 8:39 AM
Wonderful photographs of the Top 10 Beards of the Year

http://www.thelandsalmon.com/lifestyle/top-10-beards-of-the-year.html



Tuesday, 27 November 2007 
The results are in from Brighton, England, the host of the 2007 
World Beard and Moustache Championships. This is not a 
competition that one dives into on a whim. Lives are dedicated 
to this honorable pursuit. Sex lives are sacrificed. This is not 
an 18 week triathlon training period. We are talking years here ...years of pruning and social rejection, all for one moment of 
glory.