Climate Connections: Signs: Scientists Study the Impact of Water on Climate
Oct-29-2007,
All Things Considered
[Automated preliminary transcripts may contain errors]
...will make them better. Two ER-2 planes fly over San Francisco. Planes like these record atmospheric data as the fly. An ER-2 plane null null NASA . she's All Things Considered on...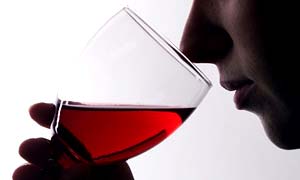 When he consulted a cardiologist about his angina, Malcolm Smith was told to drink three glasses of red wine daily. Could it really be good for him?
IT does nothing to slight either Michael Chabon or his slyly entertaining new novel, "Gentlemen of the Road: A Tale of Adventure," when I say that 10 pages into it, I began to think of another book and another writer.
If computer brainpower is doubling every 12 months and Google is gathering the intentions of all the humans in the planet, imagine where that might lead in 10 years ... [
more
]
3D has become the
cool new technology for film
-- again ... [
more
]
Librado Romero/The New York Times
The first headquarters of the nation's secret effort to build the bomb lay in New York City. The Pupin Physics Laboratories, above, housed some early experiments.
Interactive Feature
A map that highlights formal and informal sites involved in the secret effort to build the bomb.
Video