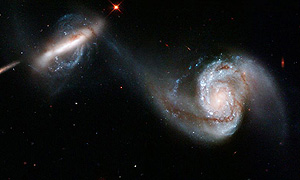 Hubble captures dance of the galaxies
Telescope reveals in unprecedented detail the interaction of two neighbouring galaxies 300m light years from Earth.
Harper Lee, author of To Kill a Mockingbird, to receive America's highest civilian award.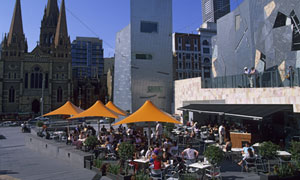 Melbourne is home to a vibrant cafe culture, and it's all online, writes Benji Lanyado.
A brief survey of the short story: part one
Chris Power Tuesday 30.10.07, 08:24am
Anton Chekhov's subtle portrayals of complex, morally ambiguous characters set an example writers are following to this day.
Comments (37) ·
State of disorder
World briefing, Simon Tisdall: It may just take time rather than US weaponry to institute regime change in Tehran.
Full Iran coverage
White House under fire for Blackwater immunity offer
Intense criticism for offering immunity to guards allegedly involved in deaths of 17 Iraqis.
Iraq tackles foreign guards' immunity
Full Iraq coverage
Full US coverage
Japan PM forced to withdraw Afghan war backing
Speculation mounts that Yasuo Fukuda, could be forced to call an early general election.
More on Japan
Disquiet on the North-West Frontier
In the third of his reflections on his return to Pakistan, Jason Burke finds Peshawar as poor as ever.
More on Pakistan
Germans flush out loo roll usage
Germany's civil servants have been drawn into an investigation into how much toilet paper they use.
More on Germany
addenda* <== from BB-Bob
Subject: Taxonomy Boot Camp 2007
Date: Oct 30, 2007 5:52 PM